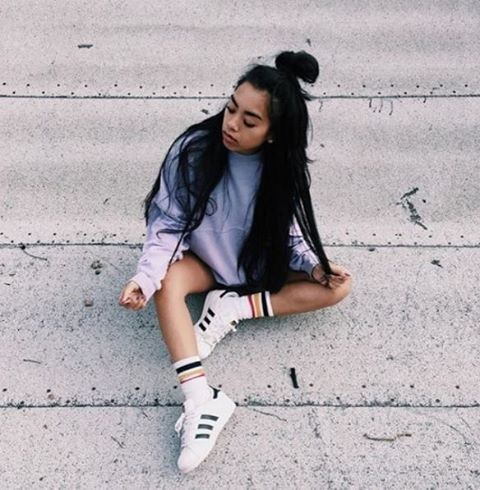 Recently, I've been really into street wear. Social media is a huge source of inspiration for me, so I went to Instagram and got to searching. I came across Jennaly's account and instantly feel in love with it. I just love her style! It's very laid back and casual. I like the way she takes menswear and makes it a little more feminine. As you can tell, this is completely different from my usual girly attire. I just decided it's time to try something new. Who doesn't love to be able to rock both girly and street style?
Who's your favorite street style blogger?
Recientemente, he estado realmente en ropa de calle. Los medios sociales son una gran fuente de inspiración para mí, así que fui a Instagram y tienes que buscar. Vine a través de la cuenta de Jennaly y al instante siento en amor con él. Me encanta su estilo! Es muy relajado y casual. Me gusta la forma que lleva ropa de hombre y hace un poco más femenino. Como se sabe, esto es completamente diferente de mi habitual atuendo femenino. Acaba de decidir que es hora de probar algo nuevo. ¿Que no le gusta ser capaces de tanto rock femenino y estilo de la calle?
¿Quién es tu blogger favorito estilo callejero?